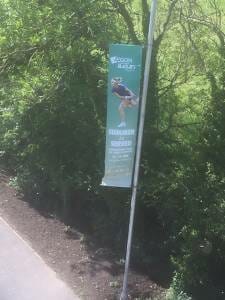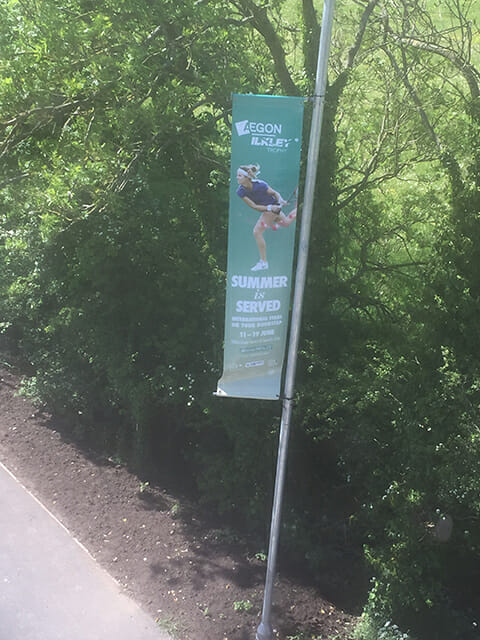 The 2016 Aegon Ilkley Trophy saw the opening of a stunning new club house and fitness suite, which was part of a £2.5 million investment in the club's facilities.
At Stafford Rainwater we are passionate about tennis, health and fitness. When the opportunity was presented to us to help develop the new landmark clubhouse in the North of  England, it was an prospect not to be missed. The design of the system was imperative to the projects aesthetics and functionality. Stafford Rainwater completed a site measure and constructed a bespoke template for the curve of the roof. The tapered aluminium was designed, manufactured and delivered to site within 5 weeks ready for the Aegon Ilkley Trophy. The new clubhouse was received wonderfully and the event was a complete success hosting some of the UK's best tennis players.
Ilkley Lawn Tennis & Squash Club (ILTSC) is Yorkshire's leading tennis club. Established in 1880 the Club occupies a unique location by the River Wharfe in very picturesque surroundings looking up to the panoramic backdrop of the world-famous Ilkley Moor and Cow & Calf rocks.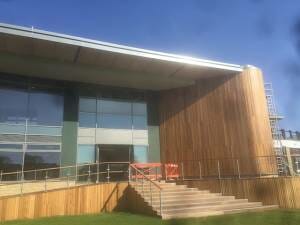 The Club not only has an 1,800-strong passionate and involved membership base as well as a thrilling tournament summer season, but also plays a significant role in the local community introducing tennis, fitness and squash to youngsters and adults helping them discover a passion for sport through a flourishing outreach program.
With 12 tournament-standard grass courts, six all-weather courts and five indoor acrylic courts, the Club is well-equipped to stage world-class tennis in all weathers. Ilkley has been chosen again for the Aegon Trophy because of its superb facilities coupled with its friendly and ambitious members and staff, and after a long and successful track record of hosting British Tour and Futures events and a Challenger level event in 2015.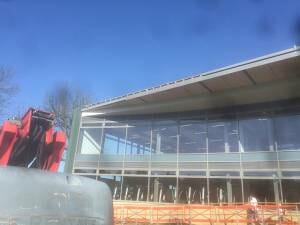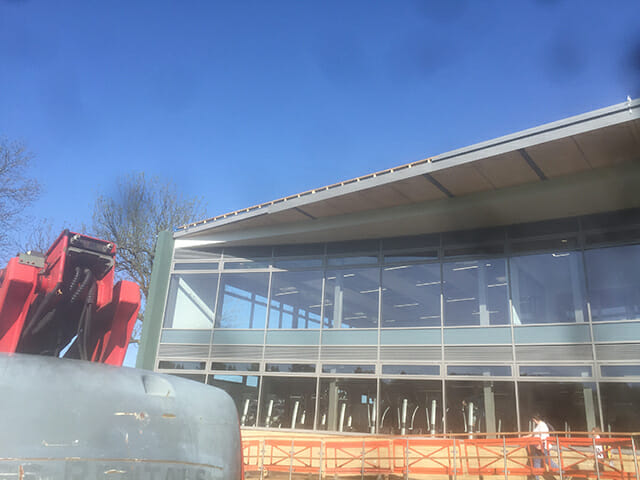 Ilkley is a "Jewel of the North" situated on the edge of the Yorkshire Dales National Park and yet just 25 minutes by train from the centre of Leeds or 15 minutes by car form Leeds Bradford International Airport. Ilkley is renowned for its Victorian architecture and has a varied range of boutiques, restaurants, bars and high class delicatessens including the world-famous Bettys Café Tea Rooms.
Ilkley provides an ideal location for an event such as the Aegon Trophy with its self-contained, attractive town centre, good hotels and fantastic location; if you think Wimbledon village and put it on the edge of beautiful countryside with a true Yorkshire welcome you will be imagining Ilkley Lawn Tennis & Squash Club. We are proud to have worked on such an illustrious project and wish the club every success in the future.